What's On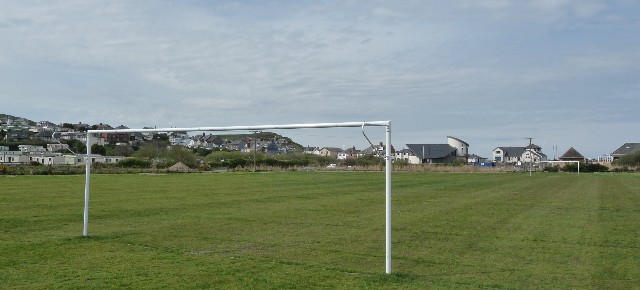 Borth Community & Memorial Hall showing Uppingham Playing Fields
Regular bookings by local groups:-
---
Sunday:
Flying Club 05:00pm-07:00pm (Winter Booking Only)
---
Monday:
Age Concern Exercises 11:15am-12:15pm,
Table Tennis 6:00pm-7:00pm, Borth Community Council Meeting Monthly, 1st Monday of month, ( Bank Holiday 2nd Monday) 7:00pm-9:30pm), Circuit Training 7:00pm-8:00 pm
---
Tuesday:
Tai Chi 10:00am-11:30am,
Borth Family Centre 0-10 years old 9:30am-3:00pm, Borth Senior Badminton 7:30pm-9:30pm
---
Wednesday:
Borth Family Centre, 9:30am-12:30pm, Zumba Workout 6:30pm-7:30pm, WI 7:00pm-9:00pm, Borth United Football Club (Home Games) Sports Field K.O. 6:30pm
---
Thursday:
Aerobics 11:30am-12:30pm. Senior Citizens 2:00pm-4:00pm (every 2nd Week), Table Tennis 5:00pm-6:00pm, Slow Flow Yoga 06:30pm-20:00, Bowls 7:00pm-9:00pm, and Polling Station when required.
---
Friday:
Borth
Junior Badminton
5:00pm-7:00pm, 2nd Borth Scout Group 5:30pm - 9:15pm
---
Saturday:
Borth United Football Club. (Home Games) Sports Field K.O. 2:30pm,
Public & Private Events throughout the year. Charity Fairs, Weddings, Birthdays, British Legion & 2nd Borth Scouts, Musical Evenings, Football, Golf Club Events & Celebrations.
---
BORTH COMMUNITY HALL HIRE CHARGES
For ad hoc bookings please check with
Roy Jones or Borth Calendar or Whats On displayed in the Hall Entrance Door.
Commercial Bookings Will Be Given a Price at Time of Booking.
For All Bookings, Please Phone Roy Jones: 01970- 624020 Mob: 07484732006
For Pricing, Please Phone Mrs H Matthews: 01970 871912
Prices updated from 1st June 2018
Local Groups
Non-Local

Use of Main Hall per hour

£8.00

hr

£12.00 hr

All Day Use of the Main Hall

£60.00

£80.00

All Day & Evening Use of the Main Hall

£110.00

£160.00

£35.00

£60.00

£50.00

£90.00

Fund Raising Events for Local Groups

£20.00

---------------

£7.00

£8.00

External Changing Rooms & Shower

£6.00

£6.00

(e.g. Badminton, Bowls, 5-a-side football etc)

£8.00 hr

£8.00 hr

Other Main Hall

Commercial activities

(e.g. Aerobic classes, Yoga, Plant Dewi, Tai Chi. Zumba Fitness)

Use of Hall by certain local groups

(e.g. Ysgol Craig Y Wylfa [School events], Borth Community Council, Senior Citizens. etc)

Free

Multi-Purpose Games Area

(Floodlight Charges)
Please Note
A returnable deposit of £100 will be requested for event bookings.

A charge of £20 is to be paid to the caretaker, for all the extra work involved with certain events & activities.

Rubbish must be removed from the hall and disposed of by the hirer or £5 per bag to be charged for rubbish removal.

Some events may require Hall Entrance Security Door Staff, a list of local licensed Security Operators can be provided if requested.
* Local Groups are those from Borth, Ynyslas, Glanwern and Dolybont.