Côr y Gors (Borth Choir)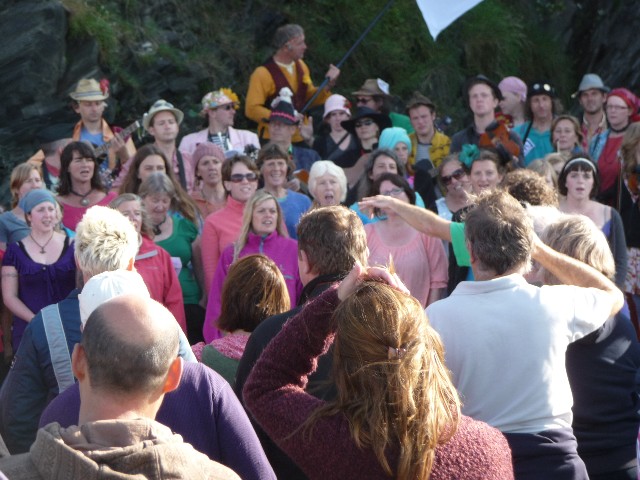 Côr y Gors
(Borth Choir)
Côr y Gors is a unique musical ensemble (with lots of voices) who perform and record songs written for them by composer, Nick Jones. They have been ploughing their own harmonic furrow since 2004, in a very special coastal village called Borth in mid Wales.
So what's the music like? Not an easy one to answer. It is choral because there are 30ish voices singing in harmony, and the roots in Western choral traditions are undeniable. However, go a little deeper, and words like choral and choir only begin to describe the sound and the music which Côr y Gors makes.
Côr y Gors have performed extensively throughout Wales and have a repertoire of over 45 songs.
Contact
Bushbury, Glanwern, Borth, Ceredigion SY24 5LT
Tel:01970 871457
This email address is being protected from spambots. You need JavaScript enabled to view it.
Cor y Gors - Borth Art Trail (31/08/12) Part 1
Cor y Gors - Borth Art Trail (31/08/12) Part 2