Borth Arts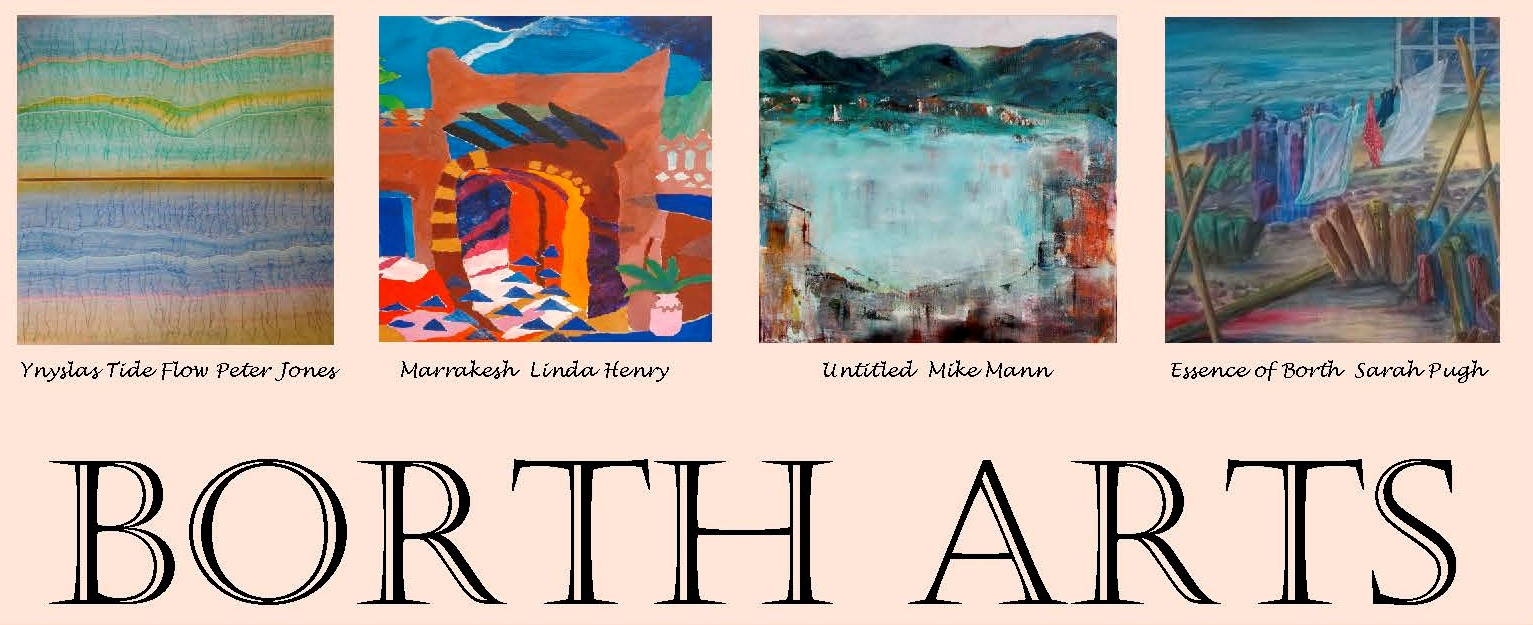 Borth Arts
Borth Arts is a group of artists living and working in Borth and Ynyslas. It was founded in February 2016 and has continued to expand its membership, scope and range since then. It grew out of a desire to promote Borth and Borth artists through joint exhibitions and activities.
The group aims to support artists living and working locally by providing opportunities for exhibiting or performing their work, creating opportunities for the sharing of expertise and the learning of new skills and managing inclusive, whole village events.
Borth Arts believe that arts and culture play an important role in the enrichment and wellbeing of the wider community.
For information about individual artists, images of work and details of exhibitions, please see the Borth Arts Facebook page.
Forthcoming exhibitions and events
2019
April 13th – June 15th : Aberystwyth Arts Centre
May 24th – 27th: Scarecrow Festival
Coming 'The Event' – inclusive, whole village promenade event
July 6th – August 3rd : Rhayader Museum and Gallery
September 21st: November 16th : MOMA Machynlleth
2020
March 9th – May 18th : Oriel Cric, Crichowell
Mid Wales Arts Centre, Caersws date TBA