Written by Administrator | 08 March 2014


Village News
Welsh-Canadian David Matthews and his French-Canadian wife Mona are planning to walk the entire length of the Welsh Coastal Path in aid of Cancer Research.
They will begin their walk in the South on March 1st, breaking the journey half-way at Borth to visit with Family and friends, then travelling to the northern end of the Path and walking back to Borth to celebrate.
David, 70 this year, was raised in Borth before emigrating to teach in Canada's North West Territories. He became Headmaster of a school in Yellowknife, where his wife also taught, before moving to Calgary where they now live.
They will have the company of Mona's Uncle who has volunteered to drive a camper-van to provide accommodation along the way.
Details of the walk and how to support them and Cancer Research can be found on their web-site:

Borth and Aberystwyth RNLI inshore lifeboats launched to rescue two people.
Date: 27/02/2014
Lifeboats News Release
Borth and Aberystwyth RNLI inshore lifeboats were launched on Thursday at 4:44pm to rescue two people trapped on cliffs by a rising tide near Clarach.
The Borth D-Class inshore lifeboat, D-760 'Geoffrey Scott', performed a beach landing in a tight spot and rough seas, and picked up the two people. The D-Class lifeboat then took the two people out to sea to transfer them to the Aberystwyth Atlantic 85 inshore lifeboat, B-803 'William Hurst', which was waiting nearby to take them safely back to Aberystwyth harbour.
On arrival at Aberystwyth the two casualties were wet and cold so they were taken into the Aberystwyth lifeboat station and warmed up with tea and a change of clothes.
The Borth volunteer lifeboat crew were Pete Davies (Helm), Anwen Davies and Tim Ellis-Clark.
Borth Lifeboat Operations Manager, Ron Davies commented "This was a job well done by every one of the RNLI volunteers involved."
RNLI Media Contacts:
For more information contact Dave Reynolds, Borth RNLI Volunteer Lifeboat Press Officer on 07941 526437 or Danielle Rush, RNLI Divisional Media Relations Manager Wales and West on 01745 585162 / 07786 668829.
Key facts about the RNLI
The Royal National Lifeboat Institution is the charity that saves lives at sea. Our volunteers provide a 24-hour search and rescue service in the United Kingdom and Republic of Ireland from 236 lifeboat stations, including four along the River Thames and inland lifeboat stations at Loch Ness, Lough Derg, Enniskillen and Lough Ree. Additionally the RNLI has more than 1,000 lifeguards on over 180 beaches around the UK and operates a specialist flood rescue team, which can respond anywhere across the UK and Ireland when inland flooding puts lives at risk.
The RNLI relies on public donations and legacies to maintain its rescue service. As a charity it is separate from, but works alongside, government-controlled and funded coastguard services. Since the RNLI was founded in 1824 our lifeboat crews and lifeguards have saved at least 140,000 lives. Volunteers make up 95% of the charity, including 4,600 volunteer lifeboat crew members and 3,000 volunteer shore crew. Additionally, tens of thousands of other dedicated volunteers raise funds and awareness, give safety advice, and help in our museums, shops and offices.
Learn more about the RNLI
Contacting the RNLI - public enquiries
Members of the public may contact the RNLI on 0300 300 999 or by
email
.
The RNLI is a charity registered in England and Wales (209603) and Scotland (SC037736). Charity number CHY 2678 in the Republic of Ireland
---
Have you recently experienced a power cut for more than 12 hours?
As a result of the recent severe storms many homes and communities were without power for a day or more. Researchers at the University of Manchester are looking for households (or small businesses) that have recently experienced an interruption to their power supply for 12 hours or more as part of a research project looking at the impacts of climate change on future electricity supply. As part of this study we will be interviewing households that have experienced interruptions to their power supply in order to gain a better understanding of the impacts of power cuts on households and their responses to those power cuts. If you would like to register your interest in participating, please contact Clair Gough by 'phone or email using the details below.
Many thanks Clair Gough 0161 3063447
---
In pictures: The Bronze Age forest revealed in more detail than ever before by Wales' brutal storms
By Cathy Owen 21st February 2014
---
Prehistoric forest arises in Cardigan Bay after storms strip away sand
By Mave Kennedy 20th February 2014
---
£1.5m research work on flood-hit Talybont and Borth
BBC Mid Wales News 16th January 2014
---
Bronze Age walkway in Borth uncovered by storms
By Clare Hickie-NW. 20th January 2014
---
Cambrian coast railway in Gwynedd will be closed for four months
By
Eryl Crump. 20th January 2014
---
BOTTLE & PAPER BANK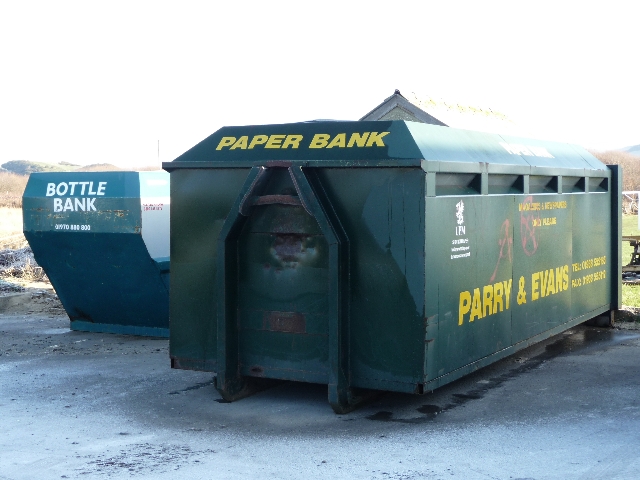 There is now a Bottle and Paper Bank on the Car Park opposite Brynowen Holiday Park
---
JIMI HENDRIX'S WELSH EXPERIENCE
Borth – a tiny fishing village for which the phrase 'one-horse town' would be pushing it – was surely too far off the beaten track even for him.
---
Have you a village news story or information?